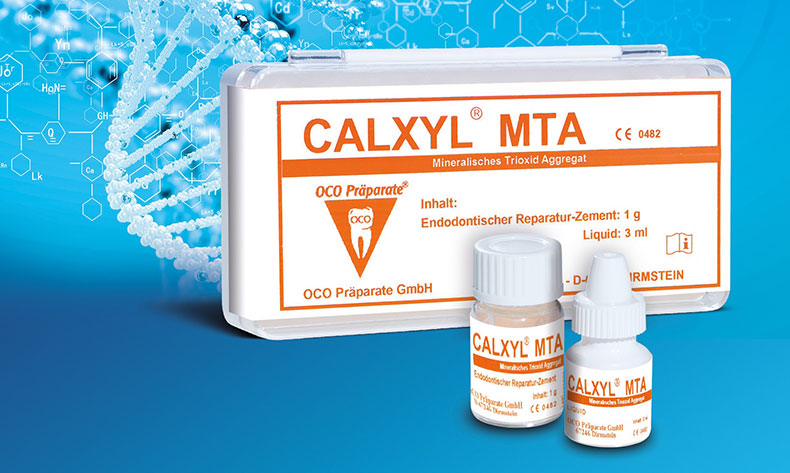 NEW: CALXYL®-MTA
The definitely endodontic repair cement
Due to its excellent adhesion and it´s plasticity it generates a highly effective close bacteriostatic sealing for a higher clinical outcome.
High biocompatibility and stimulates the cells to form tertiary dentin
High radiopacity
Material ready for the next clinical step after 5 min.
Real biological sealing
Easy to use with ideal handling
Welcome to OCO-Präparate GmbH
For decades, we have been your partner in endodontic measures.
All over the world our calcium hydroxide preparation CALXYL® has been used successfully for protecting and preserving the pulp. Numerous studies have shown calcium hydroxide-containing preparations to be effective in endodontic treatment.
The following pages will inform you about CALXYL® and its various forms of administration as well as on our other preparations.
We would be happy to send you more information.